If you want to be the house every trick or treater in the neighbourhood can't wait to visit this autumn, you're going to need some impressive outdoor halloween decorations. From the front door to the end of
your driveway
, we've gathered some of the best halloween decoration ideas to help you create a haunted house on the spookiest night of the year.
Welcome Visitors With Outdoor Halloween Decorations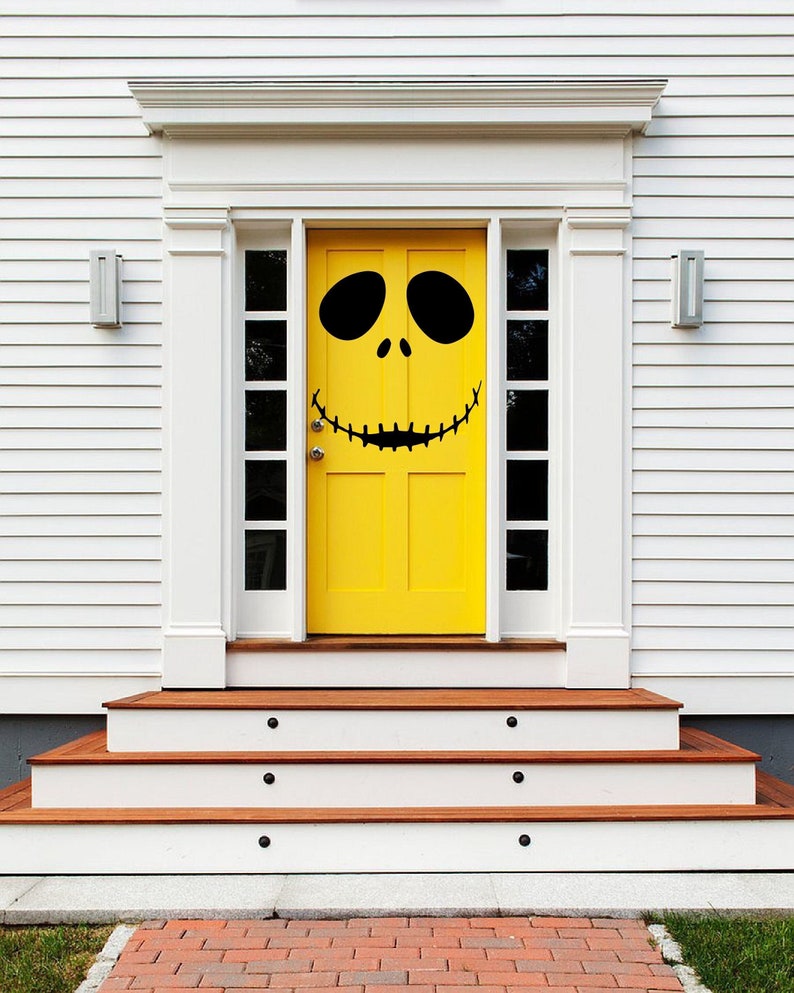 These vinyl art decal spooky faces from Etsy are perfect if you don't have much time to craft any decorations. They're easy to apply and give the impression that the face has been hand-painted on the door! However, this pumpkin design is probably more cute than scary, so if you're looking for a sticker to spook your neighbours, you could always choose one with spiky teeth and angry eyes instead.
---
Etsy is a great way of supporting local businesses this Halloween. Just make sure you place your order in good time, as most of the artists need longer than a traditional retailer because everything is lovingly made by hand. Speaking of Etsy, why not try something different and opt for a personalised Halloween doormat that you can reuse every year?
Personalised Outdoor Halloween Decorations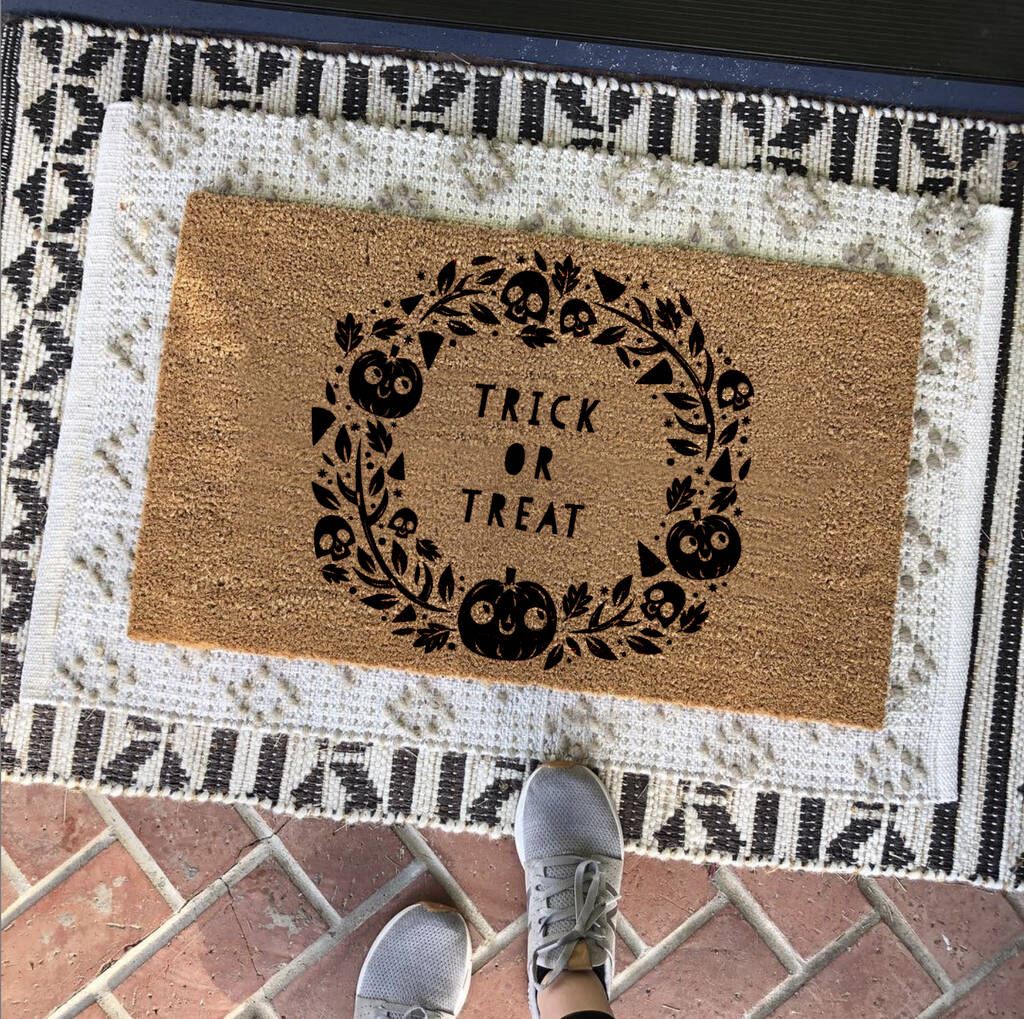 What better way to welcome your visitors than with a custom halloween doormat? You can use websites such as
Not On The High Street
to write a familiar phrase that your family always use, or come up with something quirky to ensure trick or treaters are anxious to knock on and see what's inside.
---
As you'll only be using your custom welcome mat a couple of days a year, it will stay in great condition in your loft or shed until next Halloween rolls around. You could even make it a family tradition and buy your children one when they move into their first home.
Look Out For The Witch In The Plant Pots
You don't have to spend a lot of money on outdoor Halloween decorations to make an impression. These hilarious witch legs can be found in many stores across the UK, but what's the fun in that? Choose an evening and get to work on crafting your very own witch in the plant pots. You'll need:
Stripy tights
Two pieces of wood
Straw
Old pair of shoes
Simply fill each leg with a piece of wood (or a cut pool noodle) and stuff with straw or tissue. You can then add some of your worn out shoes to the ends!
Social Skeletons
Experimenting with plastic skeletons and fairy lights might not be the scariest of outdoor halloween decorations, but is definitely one to get everybody to stop dead and stare. You can dress your new friends in funny outfits and have them do something really obscure like toasting marshmallows, enjoying an afternoon tea, or doing each other's make-up; anything that will surprise your visitors and encourage them to snap a photo.
---
Need more inspiration? Visit our
hints and tips page
to find out everything you need to know on driveway maintenance, patio styles, and looking after your garden in Autumn and Winter.